Client Comments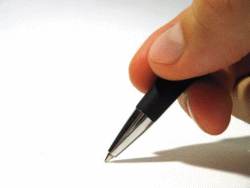 SureMove are proud that most of clients come to use our conveyancing service via recommends.
Whether it be from estate agents or existing clients we enjoy so much positive feed back and we pride ourselves in providing a conveyancing service of the highest standard.
Please see below just a fraction of the feedback we receive:-
Mr and Mrs J Rollings
Our dealings with Suremove were excellent from start to finish. When we needed to contact Pink Team (Jackie and Helen), the reception Team dealt with us very efficiently. Well done Suremove and thank you all so much.
A. Bumby.
We have previously used Suremove, Jackie and Helen, in the past, both occasions everything was clear. If we needed info Suremove were quick to respond. The second time the chain was very difficult but Suremove did everything they could to help push things along.
J & P Dolby
Sarah and Alison have been excellent lawyers for the properties we've bought during this transaction and the transactions in the past. Thank you, very much appreciated.
Mr G Wakefield
Process was over and done with quicker than I thought it would be. No hassle, no major problems. Excellent value for money. Highly recommendable. Thank you Alison and Sarah,
Mrs J Rogers
I felt things were in safe hands. No need to chase anything or be concerned in case things were going to be missed. Very thorough and efficient service from Alison and Sarah.
A Hindmarsh
The staff were exceptional, the attention to detail superb. The non jargonized explanations brilliant. The care kindness and compassion excellent. Considering I was non local and away in Australia for 6 weeks of the 10 week process it was wonderful. Thank you!
Miss H Best
Karen and Deborah are an asset to Suremove. Everytime I phoned or emailed I had a response in less than 24 hours. Amazing service. Thank you both!
Mr R Green
May I take this opportunity to thank you all on the Yellow Team (Karen and Debbie) for the manner in which you deal with our purchase. First class service from start to completion.
Mrs Armstrong
Good service from Elaine and Wendy. Always reliable and friendly.
S Bolger
My Sale has been stress free and no complications which I am grateful for. I found both Wendy and Elaine very helpful during the sale process and I hope my purchase will be equally straightforward. Thank you.
P Griggs
Great service, thank you Gemma and Kirsty
Anonymous
We would like to thank Gemma and Kirsty for their work on this, it was unfortunately very stressful due to the seller being a complete nightmare with everyone involved. We could not rate the speed of the transaction other than poor. But this in no way is a reflection on the team at all, it wasn't their fault – we were just very unfortunate with the seller! Thank you very much Gemma and Kirsty for your hard work.
John & Carolyn Dean
Just a quick note to thank you and your team very much for your speedy service during our house move. It was very much apreciated by us and our buyers. I understand it was one of the quickest you have done.
I will have no hesitation in recommending SUREMOVE to anyone should the need arise in the future.
Ronald Larter.
I cannot thank you enough for your patience, perseverance and professionalism throughout this process.
My very best regards,
Penny Ashwell
I just wanted to thank all of the Blue Team for the efficient manner you have dealt with my recent house sale and purchase. You have answered all of my queries, most of which I'm sure were stupid, with great kindness.
Mr Ash & Miss Baines
"Jackie & Helen, Just a small token of our appreciation for the brilliant service you and your team gave us while buying our first property. We will certainly recommend your company and use you again for any further purchases. Thanks Again"
Mr & Mrs Stafford
"You all did a fantastic job on our behalf, it's a shame that everyone isn't like you. Thank you again"
J D
"Thanks for asking all my questions on my behalf and reassuring me over everything. I could not have managed without you"
J White
"Just a few words to thank you so much for all you did for me over the last few weeks. You really have worked hard on my behalf and I will certainly recommend - in fact I have already done that a few times! Many thanks again"
S Higgins
"Thank you so very much for making my house sale happen and all the work that's gone into it. I can finally relax and get on with my new life"
Miss S Dyson
"We're all unpacked & even decorated two rooms! I Will recommend you. Many thanks"
Mr & Mrs Stubbs, Ketton
"My husband and I would like to thank you all very much for all the help and advice you have given to us regarding buying our bungalow. We appreciate everything you have done for us. Thank you once again "
B & D Jackson
"Thank you for all the good advice and helping us to buy our barn"
T & I Talbot
" Thank you for the help and work that you have done for us regarding the house. If it was not for you, I don't think it would have gone through"
S & W Wooldridge
"Thank you all very much for your time and effort in helping us really expedite our recent purchase. We were really pleased to complete within March. Thanks Again"
K & P Howlett
"The service you have given us re house sale and purchase has been excellent. We will recommend you to all or friends and family"